Thomas Weeden's story offers a sharp reminder that few of us have the luxury of knowing where our careers will take us. For Thomas, his determination and curiosity led him to where he is today, a recruitment and outreach manager for Big Brothers Big Sisters of Greater Pittsburgh. But it didn't start that way. When he left college, he was on a starkly different path.
We'll let Thomas take it from here.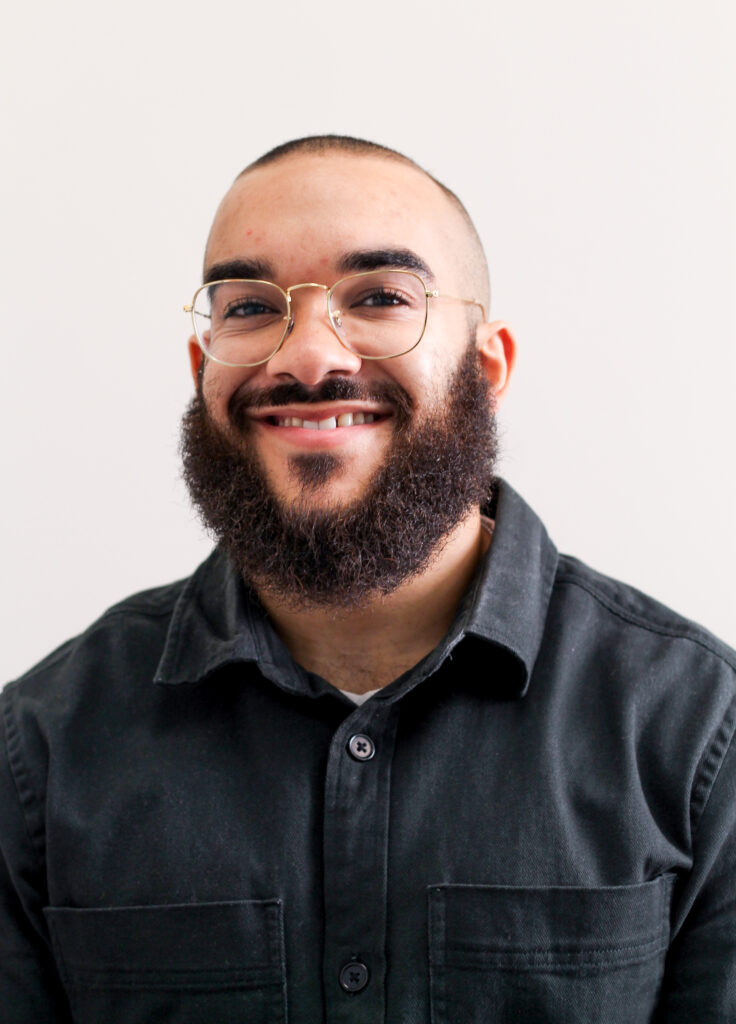 I was born and raised in Pittsburgh. I've spent a lot of time trying to figure out what I want to do within this city. I never had a plan for my career, and I've always felt that if I applied myself in the right ways that I would eventually land where I wanted to be.
I've always tried different jobs to see where I felt my skills and interests matched with the job description. After graduating from Penn State, I worked jobs like landscaping for a couple months. From there, I moved to personal training. At the time, I thought that was what I wanted to do for the rest of my life, and even though the money wasn't great compared to the amount of work I had to put in, it was still something that I saw myself doing for a long period of time.
A new path emerges
Toward the end of 2019 I started to feel like my time wasn't respected by clients or co-workers, so I started to search for other jobs. Everything that I knew up to that point was all about sports, training, and performance so of course that's where I was searching.
One day I was talking to a close friend. His mom was the executive director for a nonprofit on the city's North Side, and he told me to talk to her about a job.
I still didn't have a plan, and I wasn't sure what I wanted to do outside of training, but I knew that I had to get experience doing something else in case my first choice fell through.
She offered me a job as the community engagement leader for the nonprofit that she was leading. I was going to start the following week! This was the real start of my professional journey. I secured a job working for a nonprofit in a minority community. I couldn't have asked for a better opportunity.
Moreover, I got to work directly under her and shadow what she did daily. This was huge for my development. She taught me to be more outspoken. Up until that point, I was very quiet and reserved. I didn't always understand the job and the politics that came with it, but it pushed me to move outside of my comfort zone and talk to people that I felt I had nothing in common with.
I was invited into meetings where projects were being planned for the city months and years before the plans were scheduled to be released. I finally felt like my job title was something that I could be proud of.
It gave me a huge confidence boost, but it wouldn't last.
Pandemic flips everything on its head
I started with the company in the beginning of October 2019 and by March of 2020 we, along with everybody else, were shut down because of the pandemic. I didn't think much of it at the time. I expected a couple weeks to go by and we would be back in business but of course that's not how things played out.
We were shut down for about three months when we received the okay to head back to the office. While the break was nice and I spent a lot of time with my family and loved ones, I was ready to get back to work. We were back in the office from June to almost the end of August when I was told that as a result of the pandemic and the restrictions that were placed on the business, they could no longer afford to keep me on board. That was tough for me because I felt like I was finally gaining some traction.
I collected unemployment for about a month before I couldn't stand being in the house anymore. I was willing to find whatever job was hiring so I started driving for Amazon delivering packages. It wasn't ideal but it was paying my bills and allowed me to get out of the house. After about six months at Amazon, I got hurt on the job.
I couldn't go back to work because I was still injured, so I had to quit. Luckily, I had saved up enough money from the past year and a half to keep me afloat. I spent four more months looking for a job that provided security, benefits and wasn't going to break down my body. 
Closing the circle
One night I was on Indeed searching for jobs and I saw that Big Brothers Big Sisters was hiring for an Outreach and Match Engagement Coordinator.
Coincidentally, I was in the program when I was younger so I thought it might be cool to bring it full circle and work for the agency. I applied and got hired. I was in the agency for about six months before receiving a promotion to my current position, Recruitment and Outreach Manager.
There's been a lot of changes at BBBS in the past year which haven't always been easy, but I've made so many connections here in a short amount of time and this opportunity has pushed me to grow tremendously. I've done so much in this past year and now more than ever I'm excited to see what the future holds but I am enjoying this process of dealing with new and sometimes difficult challenges.
Thomas' organization, Big Brothers Big Sisters of Pittsburgh, is actively recruiting volunteer mentors. There's a significant need for male mentors. Learn more at www.bbbspgh.org.